NEWS

「pop… in art」at Sansiao Gallery Hong Kong

「pop… in art」
SEPTEMBER 28 – DECEMBER 15, 2017
Opening cocktail reception: SEPTEMBER 28th, 6 ‒ 9pm

■Sansiao Gallery Hong Kong
Room 104-5 Wilson House, 19-27 Wyndham Street, Central | Tel: 852-2586-1018
Hours: Mon. to Fri. 11am ‒ 7pm / Sat. By appointment only | Contact: Holly Wong (Manager)hollywong@santsin.com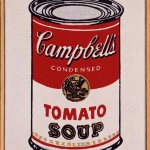 Sansiao Gallery is delighted to present Pop…in art, an exhibition of prints by a variety of artists who were at
one point or another associated with the 20th century pop art movement, including works by the movement's pioneer ‒ Andy Warhol (1928-1987). This exhibition is themed around Warhol and his pop conceptualism.

The debut exhibition of Sansiao Gallery Hong Kong "MEMENTO" from 30th, June
Sansiao Gallery is pleased to announce opening of a new gallery in Hong Kong, and the debut exhibition "MEMENTO" is holding from JUNE 30.
MEMENTO
Friday, JUNE 30 – Thursday, AUGUST 31, 2017
Saturday: By appointment only / Close on Sunday
Opening Reception: Friday, JUNE 30 6pm – 9pm

ART OSAKA 2017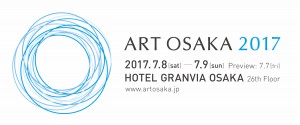 7th(Fri.)– 9th(Sun.)July, 2017
Preview
 7th(Fri.)July 2:00pm – 8:00pm
 * Invitee and Press only
Open to the Public
 8th(Sat.)July 11:00am – 8:00pm
 9th(Sun.)July 11:00am – 7:00pm
 * Admission closes 1hour prior to the fair closing.

Hotel Granvia Osaka 26th Floor
3-1-1 Umeda Kita-ku Osaka 5300001 JAPANAccess

http://www.artosaka.jp/en/

RUPERT J. SMITH / JONATHAN SELIGER / ELLEN FRANCES TUCHMAN / JAMES RIZZI / MAYA MAXX / OSAMU WATANABE and others


Closing notice
Thank you for your patronage.
We will take a short leave because of increase in workload (preparing an oversea base).
We are sorry for any inconvenience at may cause.
After a new exhibition has been decided, we will inform you on our website.

TV ASAHI "Design Code"
Osamu Watanabe (http://watanabeosamu.tokyo) who exhibited his works at "HOMMAGE" is going to be on TV.
Our gallery was used as a shooting place for the show.
TV ASAHI "Design Code"
December 3rd (Sat.)
23:06-
Official site: http://www.tv-asahi.co.jp/design/ (Japanese)

HOMMAGE
Sorry, this entry is only available in 日本語.

RIZZI STARDUST
Saturday, August 13 – Saturday, September 17 2016
Opening Reception : 8 / 13(Sat.)17:00 ‒ 19:00

Sansiao Gallery is proud to announce a solo exhibition from Brooklyn born pop artist James Rizzi "Rizzi Stardust" . Starting during university Rizzi became known for his 3D silk screens, submitted to teachers as makeshift alternatives for paintings,prints and sculptures. Major works have included the covers for the first and second Tom Tom Club albums and being the first ever living artist to be commissioned by the German government to design postage stamps. Having also designed numerous advertisements for Japanese companies, Rizzi is probably best known for being the official artist for both the 1996 Atlanta Olympics and 1998 Nagano Olympics.

-James Rizzi
October 5, 1950 – December 26, 2011.
Born and raised in Brooklyn, NY.

Neo kacho-fugetsu
Saturday, June 11 ‒ Saturday, July 23 2016
MIKE BIDLO / SARAH CHARLESWORTH / WILLIAM EGGLESTON / RODNEY ALAN GREENBLAT / RICHARD PETTIBONE / JACKSON POLLOCK / BERNHARD QUADE / NIKI DE SAINT PHALLE /WALASSE TING / FRED TOMASELLI / PAUL WONNER /KATSUSHIKA HOKUSAI/YOSHIHIKO UEDA/ASUKA ITO