December 1, 2018 (Sat) – January 19, 2019 (Sat)
12pm – 7pm (Closed on Sundays, Mondays and National Holidays)
*Closing from 29 December to 7 January for New Year's holiday.

Public Talk by Artists: December 1 (Sat) 4pm – 5pm
Opening Reception: December 1 (Sat) 5pm – 7pm

Sansiao Gallery is pleased to announce the third in our series of "HOMMAGE" exhibitions.
The first two exhibitions, held in 2016 and 2017 in Tokyo and Hong Kong respectively, met with a great response from visitors.
We will invite 7 emerging artists to create work inspired by a masterpiece from our collection.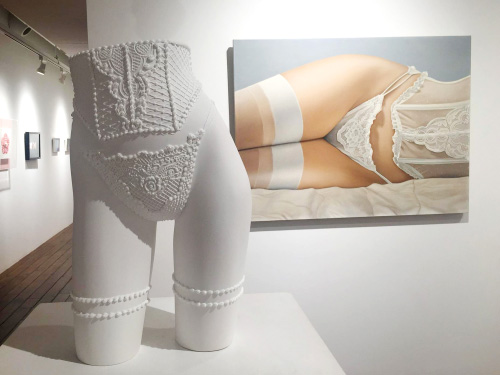 *HOMMAGE 2016
Left: OSAMU WATANABE《Sweet torso》2016, 36 x 21 x 55 cm, FRP and Modeling Paste
Right: JOHN KACERE《ANDREA '91》1991, 76.6 x 101.8 cm, oil on linen

---